It's all too easy to buy a domain, but it's the selling that brings in the money and the more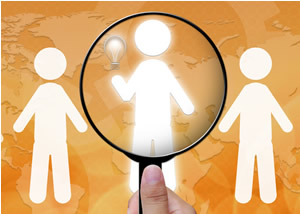 potential end users you can approach then the more likely you will sell the domain.
There are lots of different techniques and online tools that can help make the process of finding potential end users a whole lot easier.
Here's a list of techniques and services we use every day:
Google, Yahoo & Bing: This technique can be the fastest and easiest way to help find the first 20-30 companies to approach. The keyword that makes up the domain name is entered into the search engine and if the results show paid adverts for the keyword and/or if the results in the SERPs are using the keyword in their Meta description then ALL these websites are potential end users.
The above process should be carried out for at least 2-3 pages on each search engine.
And when you build up the list of potential end users it's important to differentiate between companies who appear in the SERPs and PPC. So as when you email or phone each company then you can use this information as part of your initial introduction and/or how your domain could help to reduce their PPC spending or attract more visitors.
Other extension owners: Although ZFbot.com (See below.) will also highlight these domains they can be the first few websites to initially approach, even if you don't approach any other website.
For example maybe the owner of <Keyword>.net, .biz, .us, .co, .info or .org would be interested in the '.com'. The initial message to the domain owners could be that they may already be leaking traffic over to your '.com' as people are more inclined to use that extension compared to their 'weaker' extension.
ZFBot.com & NameDropper.com: These are free online search tools that can help to find 100's and 1,000's of potential end users. All you do is enter in your chosen keyword and click on Search. You are then presented with a list of domains, that also have the keyword you entered, as part of their domain name. This list represent very strong contenders for a buyer of your domain.
Estibot.com: This is a paid online service where you can generate a list of potential End Users through use of their Domain Lead Generator and End User Buyer Tool.
Each one of the products/services mentioned above do not provide the most comprehensive list so it's important to extract data from every possible source to ensure you have the best list of potential end users to approach.