It's not often a domain like Asset.com is offered for sale in the domain aftermarket and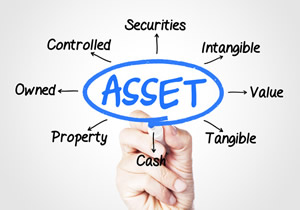 MavenDomains are very happy to be chosen as the preferred broker to handle the sale of this ultra-premium domain.
The term 'Asset' can be used for a number of niches but it is synonymous with the Asset Management niche which is a multi-billion dollar industry, where asset managers handle trillions of dollar worth of client funds.
Asset is a highly marketable and memorable name which offers a unique opportunity for a new or established company to benefit from a word that features in over 407 million results in Google.
And with so many companies operating in the Asset Management niche, a lot of which operate from much longer and difficult to spell domain names, it provides one visionary company the ideal opportunity to upgrade to Asset.com and make them stand out from all their competitors.
But Asset.com could equally be used by a new startup looking to make a start in the highly competitive finances market where any new company would need to make a strong initial impact on the marketplace. And having a strong brand like Asset will afford a new company that opportunity.
Domains like Asset.com offer significant advantages to online businesses and with more and more people using their mobile and tablet devices to access the Internet it's even more important for companies to have a standout domain name that can be easily recalled and typed into a mobile device.
Short, descriptive domains have always been among the most valuable on the Internet. And similar domains that have sold in the past give you some idea of the potential value of Asset.com. Some examples include Fund.com that sold for $9.9m, Savings.com for $1.9m, Deposit.com for $1.5m, Check.com for $1m and Investment.com for $900k.
If you would like to make an offer on Asset.com then please feel free to contact me direct on any of the following:
Phone: +44 1753 681367
Email: paul@mavendomains.com
Skype: paul.haughney